It is time to celebrate spring again. Visit me during the wonderful SOS, Somerville Open Studios. I have had a successful year and would love to show you my new work.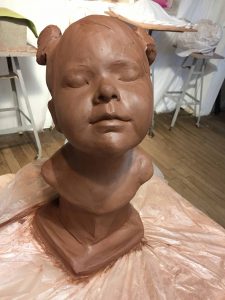 Here is a bit about Vernon Street Studios:
"Vernon Street Studios is a community well known throughout the area for the quality of work produced by artists with established reputations as well as exciting newcomers. Located in an historic 19th-century brick industrial building, Vernon Street housed the first group of artists in Somerville to open their studios to the public in 1975. Open Studios allows attendees to learn about the creative process, interact with artists in the spaces where they create, purchase original artwork, and discover new talent.
Find out more about Vernon Street Studios at:
http://vernonstreet.com/
Free Admission"
My studio is on the third floor of 6 Vernon Street, Studio #35.
See you there.