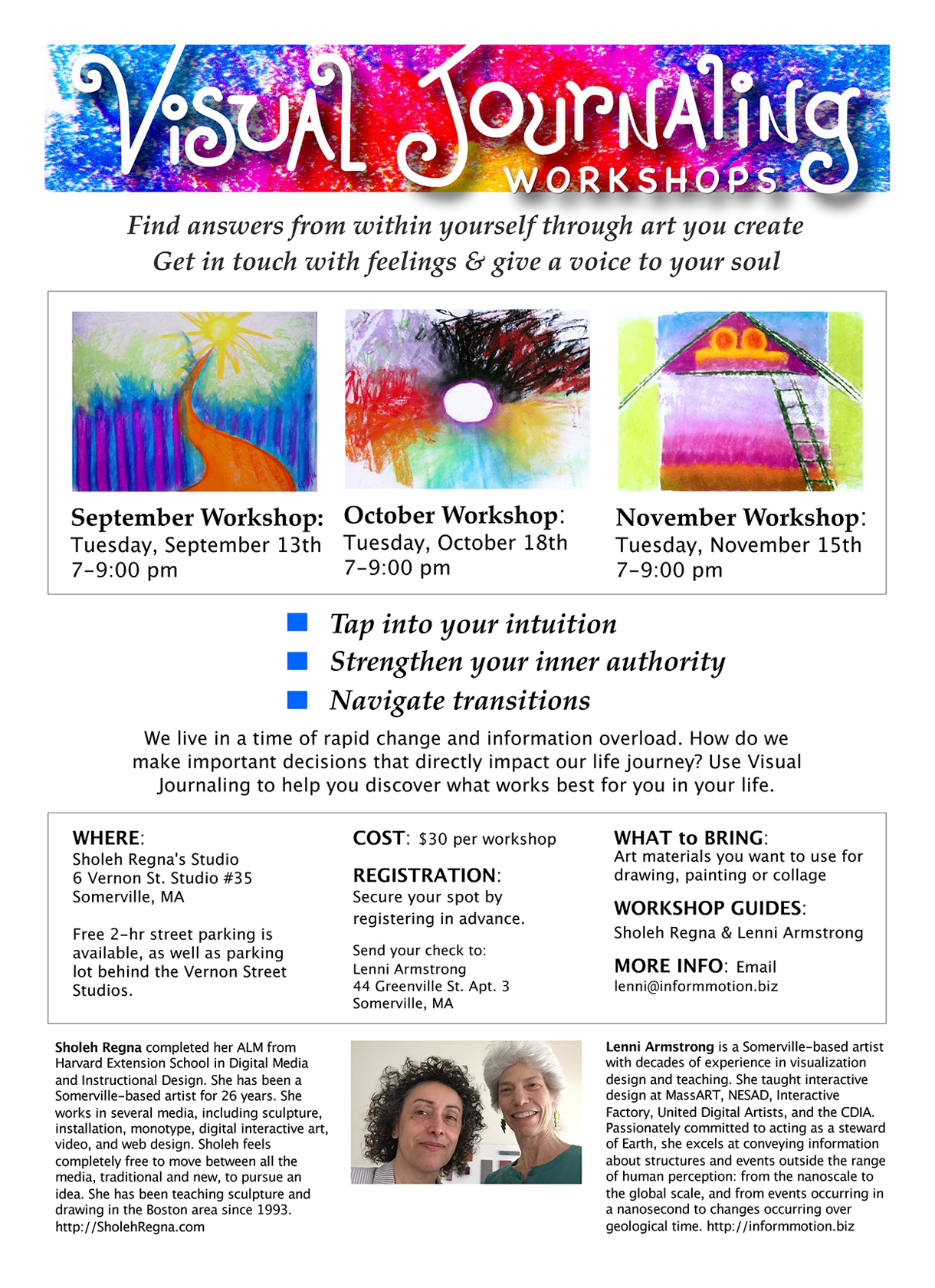 Find answers from within yourself through art you create
Get in touch with feelings & give a voice to your intuition
www.visualjournalingworkshops.com
Community Workshops: Tuesday evenings 7-9:00pm
January 17 – February 7 – March 14 – April 18 – May 16 – June 13 – July 18 – August 15 – September 12 – October 17 – November 7 – December 5
Tap into your intuition
Strengthen your inner authority
Navigate transitions
We live in a time of rapid change and information overload. How do we make important decisions that directly impact our life journey? Use Visual Journaling to help you discover what works best for you in your life.
WHERE:
Sholeh Regna's Studio
6 Vernon St. Studio #35
Somerville, MA
Free 2-hr street parking is available, as well as parking lot behind the Vernon Street Studios.
COST: $32 per workshop
REGISTRATION:
Secure your spot by registering in advance on our web site:
Or send a check to:
Lenni Armstrong
44 Greenville St. Apt. 3
Somerville, MA
WHAT to BRING:
Art materials you want to use for drawing, painting or collage
WORKSHOP GUIDES:
Sholeh Regna & Lenni Armstrong
MORE INFO: Email lenniarmstrong@gmail.com